A Smart, Strong, Sensual Woman
2:13:00 PM
I'm no hero. I put my bra on one boob at a time, just like everyone else.
Happy Halloween! I threw together a Tina Belcher costume. Bob's Burgers is a good show for a lot of reasons, but Tina Belcher is my everything.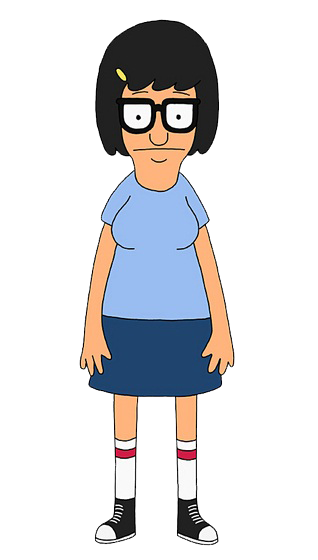 Considering I bought all this stuff last minute on Amazon, I'm surprisingly into this! The wig is atrocious and I couldn't find an actual yellow hair clip, but I am otherwise very satisfied.
My prop was the best part:
Tina practices grabbing butts. Hey, it might come up.
Neither the socks not the shoes are strictly accurate, but I like the effect.
Man, I really tried with the wig. It was like $8, but even if it wasn't quite as bad as expected, it's still, um, awful. I trimmed it in the back, making it a little less mullet-y, but I could really only do so much.
The shirt, shoes, socks, wig, and glasses came from Amazon. I thrifted the skirt ages ago. Notebook courtesy of my roommate, who tells me she will gladly use it as a lab notebook in the future. Good.